Motivational & Career speaker …
Motivational & Career speaker and Entrepreneur
Shannon Bellamy is an Author, Motivational & Career speaker and Entrepreneur.  Her passion is being able to encourage and motivate others for change and growth in order to visualize the gifts inside so that they can be a blessing to others. Her interactive approach will keep her audience actively engaged and craving for more. She has a powerful story with hope, courage, determination, hustle, faith and substance.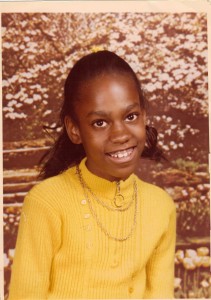 Have you been bullied in school, lived in the same city all your life, ever think that your parents past will be your future, ever wondered if there was life and opportunity beyond the trees? Then talk with Shannon Bellamy and discover how this high school dropout who was formerly bullied throughout her school-age years is now a proud recipient of her GED, college graduate, successful author, mentor, chef, event planner, real estate agent, mother of five children whose son successfully complete a tour of duty in the United States Marine Corps. She is also formerly an executive assistant and flight attendant who on her own worked to become a successful Entrepreneur and business owner.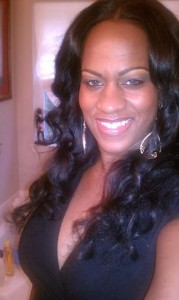 Testimonial
Shannon Bellamy has enjoyed a successful career as an executive assistant, real estate sales professional, gourmet chef and author, she is also a single parent of five. She loves speaking and motivating people to their fullest potential. Shannon has also received "Excellence in Management and Leadership" awards.
Shannon is grounded in her faith, has strong family values and has the gift of being an encourager with the belief that "We are what We believe" and therefore, we must speak positive into our lives and into the lives of others so that we can expect positive outcomes. Shannon enjoys speaking at high schools, universities, faith-based platforms, professional settings, women's conferences, and correctional facilities. She has always been one who motivates those within her circle of influence. Shannon is clearly a leader, survivor and determined to succeed; all of her peers seek her out for her for advice and encouragement. Without having a cup of coffee in the morning you can guarantee to hear her bubbly, been up all day and ready for the world full of life voice.
Having gone through some of life's most challenging trials and tribulations and triumphed over them, some invoke uncontrollable laughter while others may cause you to break out in tears. Whatever the case, the audience will be left with a memorable experience from a gifted, energetic, charismatic and compassionate speaker with a radiant smile, who can captivate an audience leaving them feeling refreshed, refueled and motivated to conquer the world, whether physically, emotionally or spiritually. Artfully blending spiritual teachings with heart-wrenching personal stories, she openly shares her personal experience with overcoming disempowerment issues such as sexual abuse, poverty, domestic violence, and lack of education to illustrate a revolutionary approach to self-help. Shannon has "repositioned" herself and is in a safe place within.
Shannon believes in strengthening the esteem of women, young men and women while erasing stereotypes, and has committed the use of her voice to that end – with her savvy business brawn she believes there is nothing she cannot conquer! Wherever she goes, Shannon exhorts and encourages her listeners to deepen their intimacy with God and to rise to their divine calling and destiny. Allow Shannon Bellamy to help you discover your inner you and guide you to your road to "Excellence"!